Welcome to the Homepage of 

W.J. Boyd Knights of Columbus

Council #326

Mailing Address:

W.J. Boyd Council 326 Knights of Columbus

P.O. Box 642

Yonkers, NY 10703

(914) 377 - 1492 

wjboydkofc@hotmail.com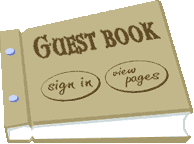 The Council's yearly charges for 2013 are currently being collected. An insert has been included in the most recent mailing of the Unit. If you have not receive this billing to date, please contact the Council. Please make all checks payable to WJ Boyd K of C.

The next Council meeting will be held on 

Wednesday, September 27 at 7:30 P.M.

As of 4/30/2016, we have officially vacated 116 Lake Avenue. We have made arrangements to have our Council meetings at a local VFW hall.

This meeting and all future meetings will be held at our new meeting location:

VFW #1666, 574 Yonkers Avenue, Yonkers, NY 10704.

Officers for 2017-2018 Columbian Year:

Grand Knight - Rob Treacy

Deputy Grand Knight - Paul Riccio

Treasurer - Rich Condon

Chancellor - Brian Farley

Lecturer - Jack Cuggy

Recorder - Bob Rehm

Trustee - Dennis Farley

Financial Secretary - Bill Slattery

Please keep all of our sick Brother Knights in your prayers.

Payment of Dues

Financial Secretary Bill Slattery wishes to advise that dues prepayment is an option for the membership. It would be mutually beneficial in that it would reduce postage costs for both the Council and you, the member. Also, your yearly traveling card would be sent automatically at the beginning of every calendar year. Consider implementing it when your next dues notice arrives.